Did You Know That Even Pastors Don't Feel the Presence of God Sometimes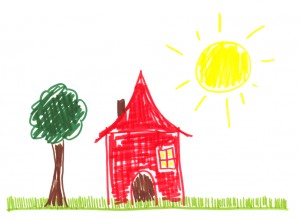 How great would it be if every single time we went into worship, the heavens opened and we felt the presence of God fill every inch of the room.  It would be fantastic!  However, unless you're a super Christian and just won't admit it, the truth is, it just doesn't happen that way all the time.
Sometimes it feels like God is a billion miles away.  It doesn't matter how on fire I am of how much I've been praying or reading my Bible, sometimes I don't feel God's presence.
What I just said is totally depressing and saddening.  However, what I actually want to do today is encourage you!  If you've been a Christian for any amount of time, you know what I've said to be the truth.  We have moments on the mountain, and moments in the valley.
One day when I was reading my Bible while I was "in the valley," God spoke to me and reminded me, "worship in spirit and in truth." (John 4:24)  Now I'm sure there are a hundred different meanings and interpretations of this verse, but there was a very specific meaning to what God was telling me through it.
If you've ever been in the valley or it seems God isn't as close as he normally is, this interpretation is for too.
We worship in spirit…when we are on the mountain.  When God is close and we feel his presence.  We also are called to worship in truth…the truth that God is God whether we're on the mountain or in the valley.
I believe that God very specifically tells us to worship in truth, because we aren't always going to be on the mountain.  It's hard to worship in the valley, but the truth is God is God, all-powerful, supreme, all knowing, and great!  So I'm going to worship him from that standpoint!  Not because he makes me feel good, or I'm expecting something from him.
So be encouraged today knowing that God knows we go into the valley.  He wants you to use that time to remember that he is Sovereign.  That it's not about a spiritual feeling, or signs, wonders, and miracles.  Although those things are great and important, He wants us to worship him in truth.
As soon as we, and even our churches, start to worship him in truth, we'll find ourselves out of the valley and on the mountain again in no time.
Enjoy this Post? Subscribe here for FREE to be notified when I add new posts!  Also receive this "Free Loop Pack" and "Free eBook as a gift!
What are some ways that you encourage yourself while "in the valley?" Let us know in the comments below!
Related Posts