The "Secret Weapon" to Service Planning
Long time no see!  I've been extremely busy these last few months and as a result, it's been way too long since I've added a new post.  I'll update you guys on what's been going on with me at the end of this post!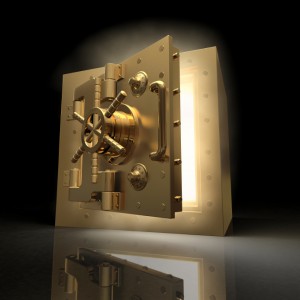 Now-a-days in church, the big thing in service planning is being "relevant."  You know you've heard this.  It seems everywhere I go, people are using all of their resources to make their services cool and "relevant."
While I don't think there is anything wrong with working to be relevant in your church, I want to challenge you with this thought.  Many seem to think that being relevant is doing what the world is doing.  We seem to simply copy ideas from cool concerts and t.v. shows.
In doing this, we are always left one step behind the world.  My thought is this; relevance isn't just copying what the world is doing, but doing what the world wishes they could do!  Relevance is staying one, two, and even three steps ahead of the world!
If you're currently asking, "how in the world are we supposed to do that," then you're exactly right.  There is no way in the world to do that.  The secret to mind blowing, out of this world creativity is the Holy Spirit.  He's a game changer.
With the Holy Spirit guiding and feeding your creativity, anything is possible.  I feel like it's almost cheating.  You're writing bland music and creating ok videos, or your services are boring and un-creative.  Take it to the next level by letting the Holy Spirit guide your writing and planning.  He's making all things new.
The Holy Spirit is just as alive today as he's ever been!  He living and moving on this Earth, looking for people and places to dwell!  Count on him to empower you!
I look forward to the day when the world has to ask "how in the world are they so good at what they do?" That's when we can tell them it's because of God.  Then how could people not want to know this God?
When it come to serving and creating services that are excellent, don't think you're in this alone.  As much as we are glorifying God with excellence, in doing so, we're also doing it so that its attractive to other people.  In this, nonbelievers will HAVE to find out what's going on.
Subscribe here for FREE to be notified when I add new posts!  Also receive this "Free Loop Pack" and "Free eBook as a gift!
I've been extremely busy these last few months.  I've had the honor of playing guitar all over the world with a great friend of mine.  Lucia Parker.  Lucia is a Latin Gospel Artist.  Check out her new album here!  It's the best Spanish album I've ever heard. (Shameless plug – Her album is Sick!  It features Israel Houghton and Michael Tait from the Newsboys) Every event is completely in Spanish and 99% of the people don't speak English, so you can imagine what an adventure it has been for me!  I will most likely share about it in the future.  
My heart is to share recourses for worship musicians, so I've also been working hard on a new project!  I'm not ready to share it yet, but be on the lookout.  It's going to be HUGE!
Related Posts