Are You Numb To The Whole "Worship Service" Thing?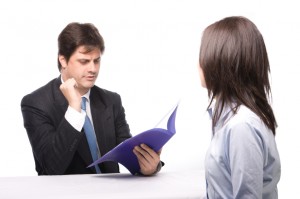 One of the most awkward situations I've ever been in was a job interview for a worship position at a fairly large church in my city.  We went up to their media room and one of the two men interviewing me asked me to play and sing for them.
They handed me a guitar and away I went with "Draw Near" by Bethel, one of the most intimate worship songs I know.
While I was singing this deep soulful song meant for the Father, the two men stared at me and took notes on their notepads.  I was a little nervous seeing as how a new job was on the line and I had never met these men before in my life.
It was a moment that I started realize that I wasn't paying any attention to what I was actually singing.  And I'm pretty positive that neither were these men.  We were completely focused on other things.   We were just three guys in God's house, singing about God, but God was the last thing on our minds.
I was singing a worship song, but in no way was I worshipping.  I have to ask, how often do we do this exact thing?  I hate to admit it, but too often I find that I can scrutinize an entire service but if you were to ask me if I really worshiped, the honest answer would be no.
Worship is an inner as well as an outer expression.  It's easy for some of us to nail the outer expression, but when it comes to actually focusing on God…that's the tough part.
Worship has become a ritual that too many of us have become numb to.  We take so lightly the words of a worship song, just like me and my two interviewers did.  My hope is that we can take a tough look at ourselves and ask God to make us very sensitive to him.
That way we can't simply sing about the creator of the universe, who we have a personal relationship with, and not be overwhelmed with Him.  There's nothing wrong with church, music, and other stuff, but it can never take our focus off of God.  He is and always will be the center.
Love and Blessings in Him!
-Shalon
I want to thank everyone who gave feedback last week in the starting church on time or not post.  I got a lot of different responses and some really great wisdom.  If you want to share, go here, read the question and simply leave a comment below!
Subscribe here for FREE to be notified when I add new posts!  Also receive this "Free Loop Pack" and "Free eBook as a gift!
Related Posts