Who's Faking Worship In Your Church?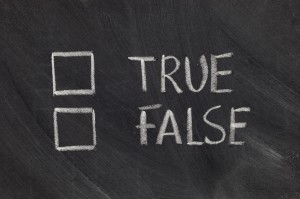 As a worship leader, there are few things better than finishing a worship service where it seemed that everyone in the entire place was going crazy for Jesus.
You know what I mean!  The service where everyone in the congregation is singing, jumping, lifting their hands, stage diving…ok, stage diving is questionable.  The point is, that it really makes a worship leader feel like the greatest worship leader that ever walked the face of the Earth.
If you're right along side me, somewhat agreeing, there's something that we have to admit to ourselves.  We're judging our worship services based on human reaction.  And if there's one thing I know I know about humans, it's that we are flawed. We can fake emotions, and even fake worship.  So why would we base our services on something so flawed, when there's a completely better option.
The same way that I would feel great after a service that seemed that people were really pressing into God, is the same way I would beat myself up after a service that seemed that no one was worshiping.  Like it was my fault!  I would ask myself questions like, "Did I not pray enough before?" "Did I sing bad?" "Did we not practice enough?" …etc.
So if you clicked on this post to find out who's faking worship in your church, I'm sorry that I mislead you.  My point today is that there is a huge weight lifted off of our shoulders when we follow the Holy Spirit and not people's reactions.
If we play a service where it seemed that no one was worshipping, we STILL have fulfillment and success in the Holy Spirit.  You don't know what God did in someone's heart during that service.  Through the Holy Spirit, we'll see that that service was exactly what God intended for it to be.  Measure your service by the Holy Spirit's standards, not humans.
Point # 2:  If we beat ourselves up over a seemingly bad service, we'll find ourselves taking credit for a seemingly great service.  And believe me, stealing glory from God is not a place that you want to be in.  That's all I'll say about that.
To sum this up, follow the Holy Spirit and measure your service's by His standards, not the reactions of people.  People can fake emotions, and God can even work silently on their hearts.  You always find fulfillment in the Holy Spirit.  It's such a weight lifted off our shoulders to know that it's not up to us.  We simply let him work.
Has anyone else ever experienced this?
Subscribe here for FREE to be notified when I add new posts!  Also receive this "Free Loop Pack" and "Free eBook as a gift!
Related Posts