Why Some Churches Are Crappy Places To Be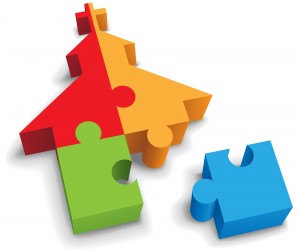 Disclaimer:  If you're new to my blog, I don't always use crazy titles like this one.  I've just found it appropriate lately.
I remember my first time to ever share my faith with someone like it was yesterday.  I wanted to invite a buddy at work to church with me. It took me months to finally gain up the courage to do it. (Yea, I was a sissy)
Finally, one day we were just laughing and talking about who knows what, when I said, "I'm playing a two night event at my church this weekend. You should come hang out with us."
His face got serious as he paused for a second.  He then looked me in the eye and said, "Church…been there, done that."  This has marked me forever.
I started to realize in that moment that it isn't God that most people have a problem with, it's the church.  It's man's corruption of what God intended church to be that people have a problem with, and honestly, I have problem with it too!  The church is the biggest weapon Satan has against the church.
To many people have been hurt by the church.  And honestly, it's because a lot of churches these days are crappy places to be.  They're full of anger and a sense of entitlement.
As a church, we are to set the example for the rest of the world. Our churches should be a solid rock in this fragile world.  But that's not the case at all, is it?  Churches are splitting faster and more often than ever before.
The world is sitting back and laughing at us.  We wonder why the divorce rate is so high, and why abortion rates are soaring.  It's because you know what, we HAVE set the example for the world.  And ladies and gentlemen, the example we have set is to split and run when things get tough or don't go our way.
We'll make signs and go out and picket against an abortion clinic, or rally together and eat at a restaurant that doesn't support homosexuality, but when we don't like our new pastor's speaking style, we duck and run like a bunch of cowards. We stick a knife in God's bride and split her right down the middle.
The solution is simple.  It's that old Tina Turner song. "What's love got to do with it?"  If love would become our first priority, the world would change.  If we would stop getting caught up in politics, abortion, gay marriage, and music style, and just start to love the world, it'll change.
Jesus knew what he was doing when he commanded us to love.  Love is the most powerful force in the universe.  Use it.
Any thoughts on why churches split or why people tend to avoid the church?
Subscribe here for FREE to be notified when I add new posts!  Also receive this "Free Loop Pack" and "Free eBook as a gift!
Related Posts