3 Things You Should Know About In-Ear Monitors
If you play music in church or in a worship band, you've most likely gotten, or considered getting, some in-ear monitors (IEMs). Especially as more and more churches switch from traditional floor wedges, to in-ear systems, more and more people are on the market for IEMs.
I'm passionate about helping people, so today I want to give you the low down on IEMs and how they can help you. Then I'll give you my personal recommendations.
First of all, I was that guy playing music full-time who still rocked the ten-dollar skull candy headphones, while everyone else I played with had IEMs. So I know the struggle. Besides not being taken as a professional, they would short out and have to be replaced every month.
So how big of a change was it when I finally switched? Well, I wouldn't be writing about it right now if it didn't absolutely revolutionize my music life. Hear are the three biggest things IEMs do.
1. Hear!
If you didn't know, normal headphones are made to make music sound good. They will boost the bass or even cut highs off. It's not an accurate representation of what the music actually sounds like. As live musicians, we need to know exactly what we sound like. That way we can correct issues and make it sound even better.
2. Protect Your Hearing
Stages, crowds, and instruments are loud. We need to protect our most valuable asset, our ears. Properly made IEMs fit snug into your ear, blocking out all of the outside noise.
3. Fit Comfortably, and Don't Fall Out
Speaking of fitting snug, IEMs mold to your ear so they don't fall out. There is nothing worse than having to constantly pull your headphones back into your ear because it keeps falling out. I know, because I did it this way for years.
My Recommendation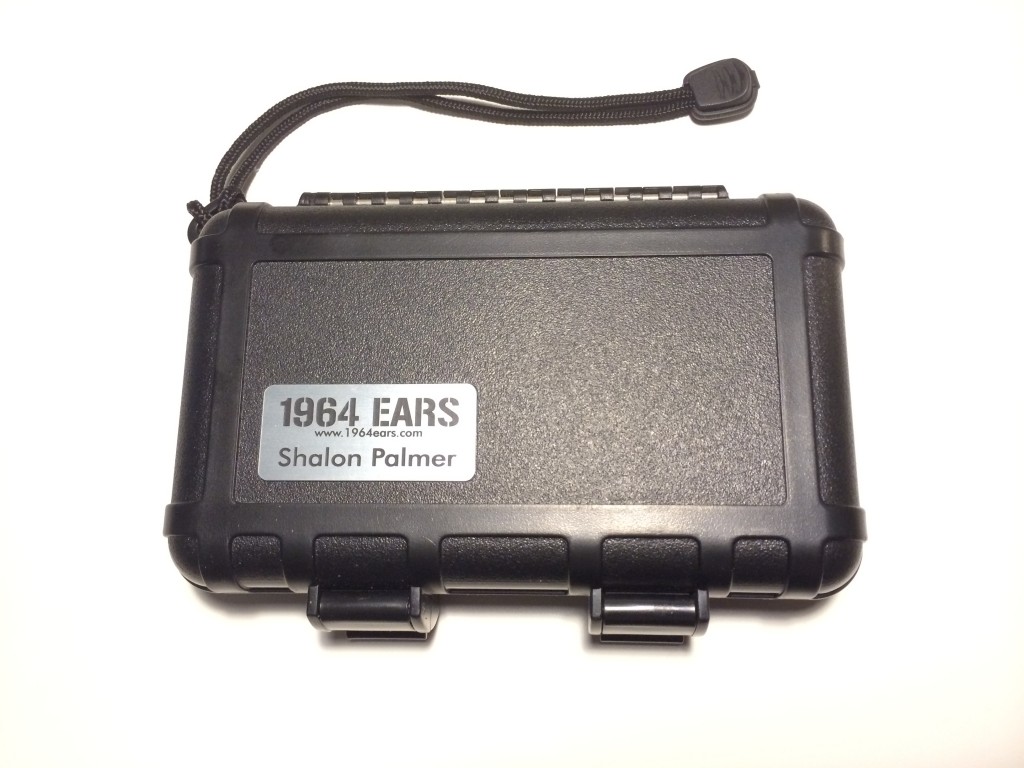 The IEMs that I have been using for almost 6 months now are 1964 Ears.  My personal opinion is that there might as well not be any other brands.  I've never heard music until I heard them through the perfectly crafted, high-end IEMs from 1964 Ears.  I also mix in the studio, and every sound on the spectrum comes through perfectly clear.
When your IEMs are so comfortable that you forget they are even there, you know that some serious craftsmanship went into making them. I don't recommend this, but I even run in mine. They are the ONLY headphones I can find that will actually stay in my ears.
What tops it off for me is 1964 Ears' customer service. Every experience I had with them made me feel like I was the only customer in the world.
1964 makes the most beautiful in-ears on the market. From wood-plated, to clear with gold sparkles, they do it all. They have a new IEM designer on there website where you can design whatever you heart desires.  Check it out here!
If you are in the market for IEMs, I absolutely recommend 1964 Ears. They don't lie when they say, "1964's mission is to bridge the gap between price and quality." You won't find a more affordable price. They also specialize in houses of worship.
Enjoy this post?  Subscribe here for free to be notified when I add new posts!  Also receive the "Free Loop Pack" and "Free eBook as a gift!
Related Posts