Rhetorical Question Answering Guy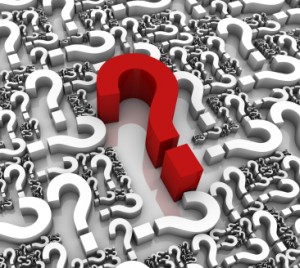 Today I want to recognize a personal hero of mine.  It's someone that we all have in our congregations.  It's the rhetorical question answering guy.
Nothing brightens my day like a good ole answer yelled out after the pastor asks a hypothetical/rhetorical question.  Rhetorical question …when the pastor asks something that's meant to make you reflect.  …It's obviously not to have everyone in the audience yell out an answer.
For instance, the pastor may say something about heaven and then say in passing, "and who doesn't want to go to heaven?"  Without fail, there's always that guy who's maybe not quite aware and yells out a hardy "Nobody pastor!"
I just want us to take a minute and salute all of our rhetorical question answering brothers and sisters in our congregations.  What would we do without them? (Hypothetical Question)
I believe that yelling out answers to rhetorical questions is a spiritual gift, and that our churches wouldn't be complete without them.  Me personally, I'm not Christian enough to yell out answers to rhetorical questions.  And next time someone yells out an answer to a rhetorical question in your church, just silently reflect on how awesome they are.
Rhetorical Question Answering Guy: making christians smirk to one another in churches everywhere.
Do you have a rhetoricall question answering guy in your church?  Please tell us about it!
Enjoy this post?  Subscribe here and be notified when I add new posts! Also receive the "Free Loop Pack" and "Free eBook as gift!
Related Posts