Why Budget and Resources Are NEVER an Excuse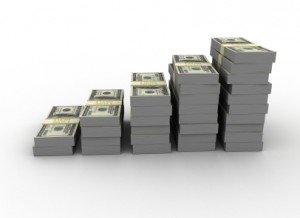 I've been getting a lot of feedback lately about my post on Church Mediocrity. You can find it here.
The feedback I've been getting has had a lot to do with this statement: "Well, we just don't have the budget or the resources to make our band/singers/greeters/designs better." Let me just say that as soon as you completely delete that thought from your head, a whole new world will begin to open for you!
I hate to Jesus Juke you straight from the beginning, but my God is a God of infinite resources. If you don't remember anything from this post, remember that.
There is something I've seen over my years of ministry that may shock you. I've found that the majority of "small" churches have much better bands, greeters, and ideas than a majority of the "large" churches. Why? Good question, I'm glad you asked it.
I believe it's because the smaller churches, with next to no budget, have almost been forced to tap into a much greater resource than all of the money in the world. The Holy Spirit, and He does the most when we are reliant on Him. (You guys out there who've spent your nights duct taping lights and stacking/cutting wood pallets know what I'm talking about)
In my "Church Mediocrity" post, I mentioned in a church that had a great band, and then a church whose band was terrible. What I didn't mention was that the first church was about a tenth the size of the second one. I don't know the two churches budgets, but I would assume the first's was also significantly less.
This isn't saying that churches with a large budget are just screwed. It says that if we just look to God before we look to our checkbook, He'll do so much more that we ever dreamed.  The Holy Spirit is a game changer.  He'll give you groundbreaking ideas and even send you your most valuable resource, people. Just stay reliant on Him. I've seen churches with literally no budget take over cities.
Enjoy this post?  Subscribe here and be notified when I add new posts! Also receive a "Free Loop Pack" that you can check out here!
STOP WHAT YOU'RE DOING AND LIKE ME ON Facebook!
And connect with me on Twitter!
Related Posts