Worship Music and Playing by Ear: 5 Big Reasons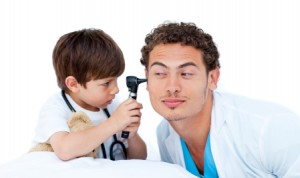 Sure, you can play every set/song staring at some sheets of paper, spend your days frantically searching online for chords,  always annoying people by asking them for chord charts, waste money by paying for them…
Or
You can learn to play by ear!
Worship musicians seem to be the joke of the music industry these days.  Why?  Because it's filled with thousands of "musicians" who know a few chords, stand on stage and stare at some paper, and then write in their twitter bio about how music is their life.  The musicianship in our churches is at an all time low.
I get asked all of the time for chord charts or where people can find them, and I'm going to be honest with you.  Don't be offended and don't hate me, but when people ask me for chord charts, they might as well just say "Hey, I'm an amateur musician."  At least that's what I hear in my head.
The only only thing I know about chord charts is that most of them are wrong anyways. Of course I am always happy to help, but hey, I'm only human and I have my thoughts.  (If you're going to ask me for chords, for love of God, at least be asking me for the number system numbers.)
This isn't about my pet peeves or how dumb people look staring a music stands like statues, it's about the one big thing that separates ok musicians from great ones.  And that's the ability to play my ear.  Don't let me loose you, because no matter where you come from, playing by ear CAN be learned.  First off, here are 5 big reasons why:
1.  Flow
Flowing in worship isn't necessarily playing a song, but is just improvising and following wherever the Spirit leads.  It gives more opportunity for worship.  So many bands desire to be good at this, and the only way you can add this to your bands arsenal is if the musicians are able to follow and play by ear.
2. Create songs or Lead Lines from Melodies in your head.
Ever wanted to pour out what's in your head onto your instrument without a hitch?  That's what playing by ear can do.
3.  Almost instantly be able to play along with any song.
Easily learn songs for a set, or just jam with friends. It's way more fun this way, trust me.
4. Remember music and anticipate chords.
Something about playing by ear, over reading chords, burns songs into your memory.
5. Get rid of the trash pile on the stage.
By trash pile, I'm talking about papers and music stands.  You don't need them anymore.
You may be thinking that all of this is great, but isn't playing by ear something only a few special people can do?  No.  Playing by ear is something that can taught and learned.  In my next post I'm going to share with you some tips on how to become great at playing by ear.  Better musicianship is something that is desperately needed in worship music.  Let's honor God by growing our talents.
Read the next part in this series: 4 Tips on Playing by Ear
Do you think playing by ear is important in worship music?
Enjoy this post?  Subscribe here and be notified when I add new posts! Also receive a "Free Loop Pack" that you can check out here!
And take a moment to connect with me on Facebook and Twitter.