New Worship Albums You Have to Have
I get asked all the time about new worship music I'm listening to, so I decided to dedicate a post to it.
As far as new worship music goes, there are a few albums that have been released in the last couple of months that have really stood out to me.   This list is in no way comprehensive and are just my personal favorites.
I am always looking for new worship music to play/listen to, so please share some music with all of us below in the comments.
Without further ado, here's what I've been listening to lately (in no particular order):
1.  Kingdom Come by Bryan & Katie Torwalt
2.  Hillsong Young & Free
3. More and More by BJ Putnam

4.  Strong God by New Life Worship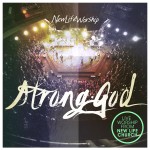 5.  Place of Freedom by Highlands Worship
6. Tides by Bethel Music
7. Nothing is Wasted by Elevation Worship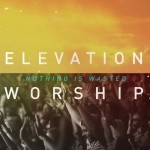 What are you listening to? I Invite you to add to the list in the comments section below.
Enjoy this post?  Subscribe here and be notified when I add new posts! Also receive a "Free Loop Pack" that you can check out here!
And take a moment to connect with me on Facebook and Twitter.
Related Posts