Stop Worshiping, It's Time for "Special Music"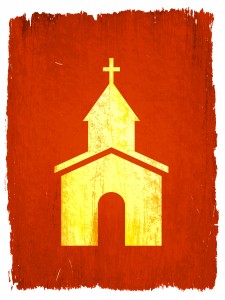 I was recently at a church service where they actually still have "special music." I say actually because I thought everyone did away with "special music" years ago when the pilgrims died.
I'm joking, and I don't mean to offend you if your church still has "special music," but there are just a few things about special music that I don't agree with.  And please, if you are offended, there are plenty of other blogs/websites you can read besides mine. Just sayin.  Kidding…kind of
Special music to me is a big "everyone stop worshiping, it's time for the special music" part of the service.  Question: Intimate worship to the creator of the universe isn't special enough for you?  "Ok, lame worship is over, now it's time for the SPECIAL music!" ("special" said in a very sarcastic voice of course)
My biggest problem with special music isn't the title though (they could call it "super happy fun exciting time" for all I care), it's that people come to church to experience God! Or maybe they didn't and they don't even know that an experience with God is what they need.  Either way, people are hurt and broken and an experience with God is what they need.
We have one or two hours to present God (most likely less if your church is still doing "special music") and give people an opportunity to experience him.  AND WE'RE WASTING IT WITH "SPECIAL MUSIC?"  People need God! They don't need to sit and hear Jim and sister Karen perform the bluegrass song they wrote.  People can get mediocre performances anywhere in the world.  What are we as a church giving them that they can't get in the world?
Now don't get me wrong, God can move through "special music." God can do anything He wants.  He can move through a drunk homeless man. I know because I've seen it happen.  But the way we enter His gates is with thanksgiving and praise.  Our worship is contagious.
The spirit of God in one person can overflow into a room and affect everyone around them.  Are we giving plenty of room for the spirit to move in worship among gathered believers, or are we wasting people's time giving them "special music" that they can get from a youtube video?
Disclaimer: I am truly sorry if I stepped on your church doctrine or something today.  I only write out of love and passion for people.  I am especially sorry if "special music" at church is the only gig that you can get right now.  But with all do respect, maybe you shouldn't be reading this blog right now, but should be at home practicing.
I am definitely open to other opinions and learning other's points of view. So what are you thoughts on "special music?"
Enjoy this post?  Subscribe here and be notified when I add new posts! Also receive a "Free Loop Pack" that you can check out here!
And take a moment to connect with me on Facebook and Twitter.
Related Posts