How prepared are you for church?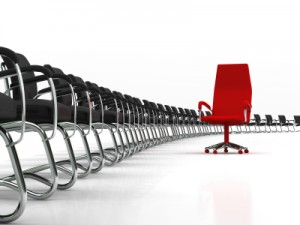 We're all tired of the "that's good enough for a church" attitude.  We're sick of people expecting church to suck.  We want to bring our best to the table every single day because that's the only way to bring honor to God.  So what can we do about it?
Musicians: When's the last time you sat down with some worship music and practiced? When's the last time you even practiced?  Are you stewarding and growing the talent God has given you?  Honoring God has nothing to do with perfection, but it has everything to do with you willing to do whatever it takes to put forth your best effort.
As leaders, we have to be willing to set the bar in excellence.  If we're unprepared, how can we expect others to be prepared.  Not just musicians, but every part of the body.  Are we showing up early and prepared?  If not, how can we expect people greeting and praying to?
The leader not willing to go the extra mile will eventually be passed up by one who is.  Bring your extra mile attitude because if people don't see it, they won't do it.  Through my years of being involved in worship music, I've seen plenty of musicians get passed up by newer ones that actually practiced and put in a little effort.
We are a part of the most important institution ever in the history of the world. We should have higher standards than corporate America. Because what we do actually matters.  Souls are on the line.  If that's not motivation to pick up your guitar and practice or show up on time to rehearsal, I don't know what is.
Apple or Google won't be here in 500 years, but the church (if Jesus doesn't come back) will be here.  It's time to step up our game.
What do you do to set the bar in excellence?  Let us know in the comments below!
Enjoy this post?  Subscribe here and be notified when I add new posts! Also receive a "Free Loop Pack" that you can check out here!
And take a moment to connect with me on Facebook and Twitter.
Related Posts